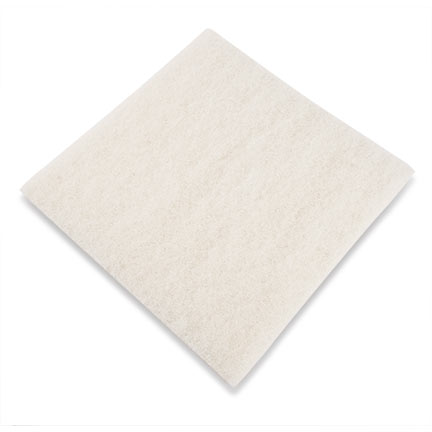 Overview
| | |
| --- | --- |
| * | Premium aquarium filter media for custom mechanical filtration |
| * | Cut-to-fit filter media pads accommodate most aquarium filters |
| * | Fine-density filter media traps smaller debris from aquarium water |
Fine-density multipurpose mechanical filtration at a hobby-friendly price. Drs. Foster and Smith Fine (Beige) Pads effectively trap smaller particles from the water column for improved aquarium water clarity. A great, budget-friendly way to boost mechanical filtration and help protect biological filter media from clogs and debris buildup that can affect overall aquarium water quality and health. Simply cut to fit any aquarium filter for improved mechanical filtration and efficient biological filtration.
Measures 1.25" thick x 24" x 24". Available individually or in a 6-pack. Made in the USA. 24" x 24" Beige Filter Pad also available in 3/4" thickness and 2" thickness.
Fulfill virtually any filtration need with our super-convenient selection of cut-to-fit pads available in a variety of styles and densities. Drs. Foster and Smith Mechanical Filter Media available in Carbon Pads, Super Fine Lime Pads, Bonded Blue Filter Pads, Coarse Black Pads, and Micron Felt Pads.
Benefits of Mechanical Filtration
Mechanical filtration can greatly improve the health of most aquariums, and is also important for efficient biological filtration. The process is simple: mechanical filter media strains solid debris such as fish excrement, sludge, uneaten food, or debris from your aquarium as water passes through.
The debris-laden mechanical filter media can then be easily removed and rinsed or replaced. Mechanical filter media not only reduces the amount of solids in your water, but more importantly, it keeps debris from reaching your biological media, building up, and creating dead spots where nitrifying bacteria can't reproduce.
Customer Testimonials
No testimonials have been submitted for this product.