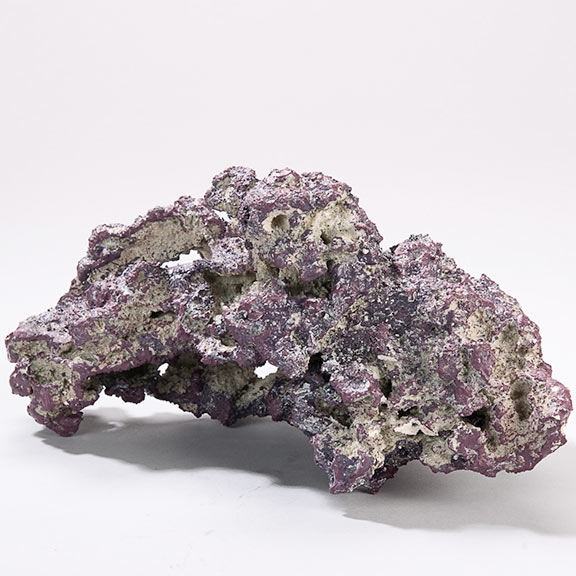 Overview
| | |
| --- | --- |
| * | Aragonitic base rock requires no curing and will not cause pH spikes |
| * | Eco- and budget-friendly alternative to wild live rock |
| * | Infused with spored bacteria to help proliferate beneficial bacteria |
Give your aquarium the visual appeal and biological performance of live rock - without any impact on the world's coral reefs. Life Rock by CaribSea is the ecologically responsible (and budget conscious) alternative to wild live rock. It is made from aragonitic base rock similar in composition to real live rock. Life Rock is color matched to real coralline algae right out of the box. You get the deep-toned, mature look without having to wait for real coralline algae to colonize. Life Rock requires no cement or curing and will not cause pH spikes. This unique base rock offers extensive macro and microporosity infused with spored bacteria to encourage beneficial bacteria to colonize on the rock as soon as you place it into your aquarium. Arrives dry, very clean, and is safe for all fish and invertebrates. Great for any saltwater aquarium setup. 40 lb box. Assorted sizes. Lengths range from 5.5" to 9".
Using your Life Rock by CaribSea
Life Rock requires no curing or cement. It is clean and safe for all fish and invertebrates. Simply place in the aquarium using a pound or two per gallon of aquarium capacity as required to aquascape and fulfill aesthetic requirements.
Customer Testimonials
No testimonials have been submitted for this product.