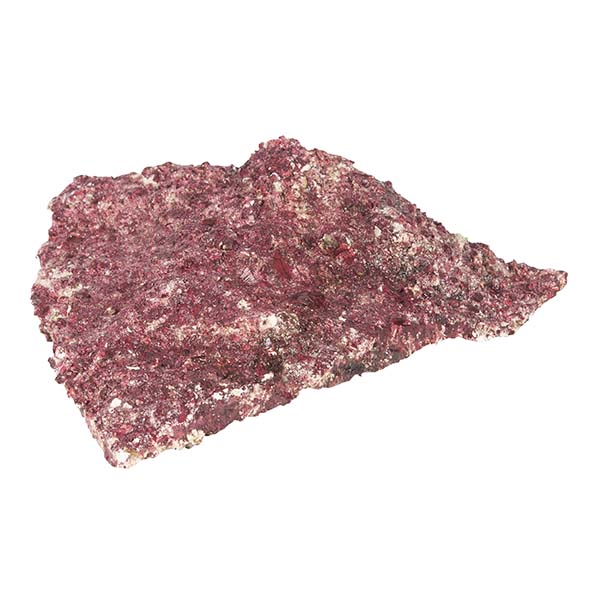 Please Note: Due to variations within species, your item may not look identical to the image provided. Approximate size range may also vary between individual specimen.
Overview

We are excited to offer shelf "Real Reef" Eco-friendly rock which answers the increased demand for live rock with zero coral reef impact. Whether you're establishing a new aquarium, or topping off an existing aquarium with this affordable, beautifully manufactured shelf "Real Reef" rock, your aquarium will be filled with a diversity of shapes and colors once you have completed the curing process.
This Eco-friendly, man-made, bio-active rock is manufactured in the USA within a closed system using 100% natural ingredients and is calcium based product which is the same natural building block as wild harvested live rock. Next, the reef rock is injected with a water based non-toxic pigment to produce the beautifully shaded purples, pinks and red colorations. The "Real Reef" rock is then placed in a freshwater curing process for 12 weeks, followed by a 12 – 16 week saltwater grow out period in 10,000 gallon climate controlled raceways. More than 13 proprietary manufacturing steps go into producing our "Real Reef" rock, prior to shipping the rock to the distributors.
Reef Rock is beneficial for both reef aquariums and fish-only tanks. "Real Reef" rock will provide a solid foundation for coral in the reef aquarium, and a natural aquascape in a fish-only aquarium. "Real Reef" rock is easy to maintain in the aquarium, and makes an excellent candidate for the beginner to the expert aquarist. This type of rock requires moderate lighting and moderate water movement, along with the addition of calcium, strontium, iodine, and trace elements to encourage and maintain coralline algae growth.
We are offering shelf "Real Reef" rock in 20 and 40 lb boxes. The average size rock varies between 5" and 16". The recommended weight per gallon is between 1-1/4 to 1-3/4 lbs. This quantity will create a beautiful aquascape, and provide flat surfaces for easy coral placement as well as topping off caves. For aquascaping, it is acceptable to alter the shapes and sizes of the rock with a hammer and chisel. This will not damage the integrity of this manufactured rock.
Upon arrival, we recommend placing your "Real Reef" rock in a curing bin of salt water until the pH reads 8.0-8.4 and the ammonia and nitrites read 0, prior to introducing into your display aquarium.
Customer Testimonials
No testimonials have been submitted for this product.