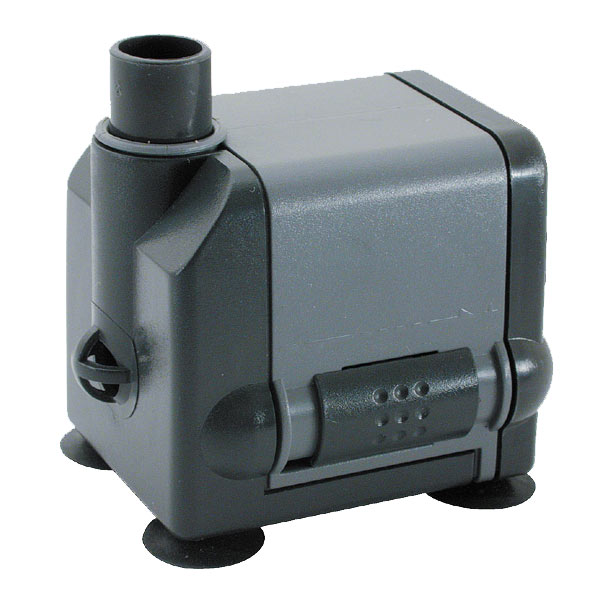 Overview
| | |
| --- | --- |
| * | Portable and versatile pumps for freshwater and saltwater conditions |
| * | Completely submersible, synchronous motor pumps for all types of aquariums |
| * | Suction inlet at the bottom of the pump that enables optimal operation |
The Sicce MICRAPLUS Pump is energy efficient and completely submersible making it the perfect recirculation pump for all types of aquariums. The Micra Plus Pump features anti-vibration suction cups and a 13mm outlet as well as a 13m male hose conductor. Includes a filtering pad and AISI 316 stainless steel shaft.
The Sicce MICRAPLUS Pumps are driven by a permanent magnet-type synchronous motor for every type of aquarium, terrarium, internal or external fountain, landscaping construction, and applications which require the recirculation of water.
The primary feature of these pumps is the suction inlet which permits optimal operation even in low water levels.
With its bottom suction inlet that enables it to work optimally even in low water levels, the Sicce MICRAPLUS Pump's compact size allows indoor and outdoor use, making it perfect for fountains, aquariums, and terrariums.
The pumps are easy to maintain with small dimensions that provide elevated performance and reliability.
Sicce Micro Pumps are designed with users in mind. When it comes time for the regular maintenance of your pump no tools are required!
Specifications
Weight: 12.8 ounces
Footprint: 2.2" L x 1.7" W x 2" H
Flow: 158 GPH (598 LPH)
Max Head Pressure: 2.8 ft
Watts: 6.8 W
Warranty: 2 years
What's included
MICRAPLUS Pump
Instruction Manual
Input/Output
Customer Testimonials
No testimonials have been submitted for this product.
LiveAquaria Education Center