Handy checklist of Essential Aquarium Maintenance Tools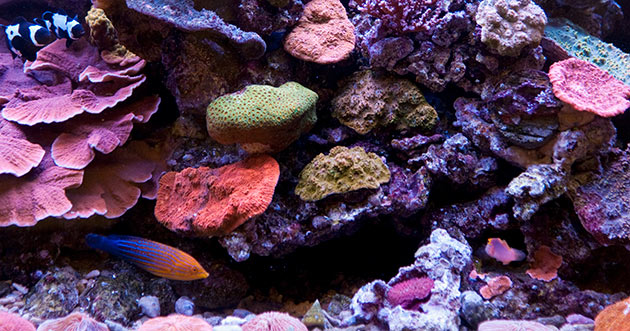 Maintenance tools specifically designed for aquarium use keep routine cleanings simple and on task. Use this handy checklist to determine if you have the right tools for a healthy, beautiful aquarium.

Arm-Length Aquarium Gloves, such as Coralife Aqua Gloves keep you dry and prevent lotion or other contaminants on your skin from affecting aquarium water quality. A must-have for marine hobbyists constantly exposed to the itchy, drying effects of saltwater.

Aquarium-Safe Cleaners, such as our Aquarium Wipes & Aquarium Cleaner & Polisher safely eliminate unsightly fingerprints, water spots, and dust. Never use commercial ammonia-based glass cleaners, as accidental introduction into your aquarium can harm aquatic life.

Aquarium Tongs extend your reach to access hard-to-reach areas of your aquarium without getting your hands wet. Great for aquascaping, removing large debris, and more.

Nets boast versatile use for catching fish or removing debris and uneaten food.

Algae Magnets, Scrapers, and Scrubbers are essential for convenient removal of unsightly film or algae that obscures aquarium views or equipment function. Use our Algae Scrubber to easily power away algae with one swipe!

Absorbent Floor Protection provided by the Drymate Aquarium Cleaning Mat contains and minimizes wet messes around your aquarium during routine maintenance.

Water Changers and Gravel Cleaners are fundamental aquarium maintenance equipment that keeps routine water changes efficient and stress free.

Need new aquarium maintenance supplies or want to try innovative, new products? Our 100% Satisfaction Guarantee eliminates any concern you may have over product selection. If you're not completely satisfied, we'll refund your money, no questions asked.